Birthright is operated completely by our dedicated volunteers, and these faithful servants fill a wide variety of roles to ensure that the message and ministry of Birthright reaches everyone in need of our services.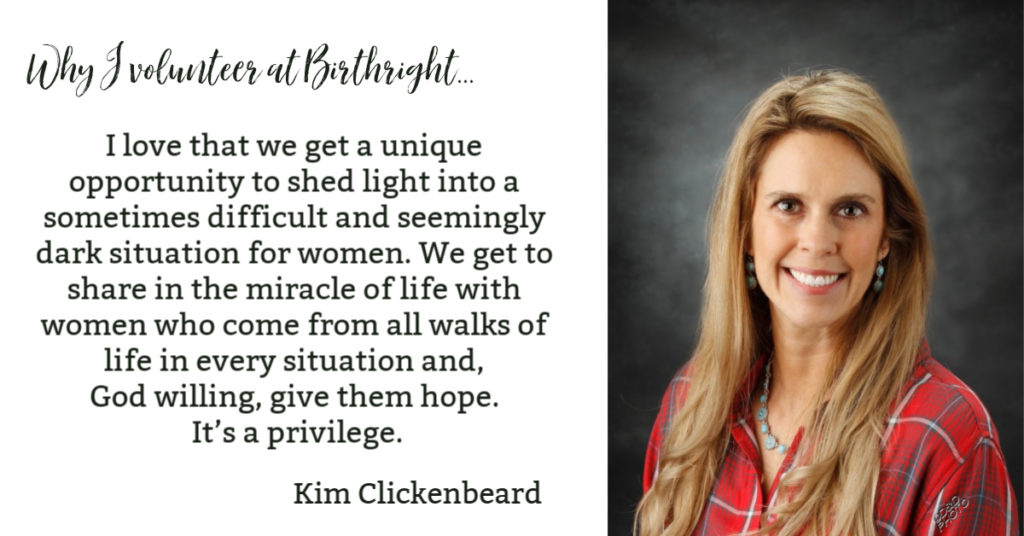 There many areas and opportunities to serve—from peer counselors and mentors working directly with the women who come to us to administrative and maintenance positions that help the ministry run smoothly to ambassadors in the community sharing about Birthright to those who need our services and those whose support our ministry depends upon.
If you feel called to join the ministry of Birthright, email us at contact@birthrightodessa.org or call 432-332-0081 to learn more about becoming a volunteer.
Then he said to his disciples, "The harvest is plentiful, but the laborers are few; 
therefore pray earnestly to the Lord of the harvest to send out laborers into his harvest." 
Matthew 9:37-28